Get in Touch
Looking for something else? Leave us a line below and we'll see how we can make it happen!
Frequently Asked Questions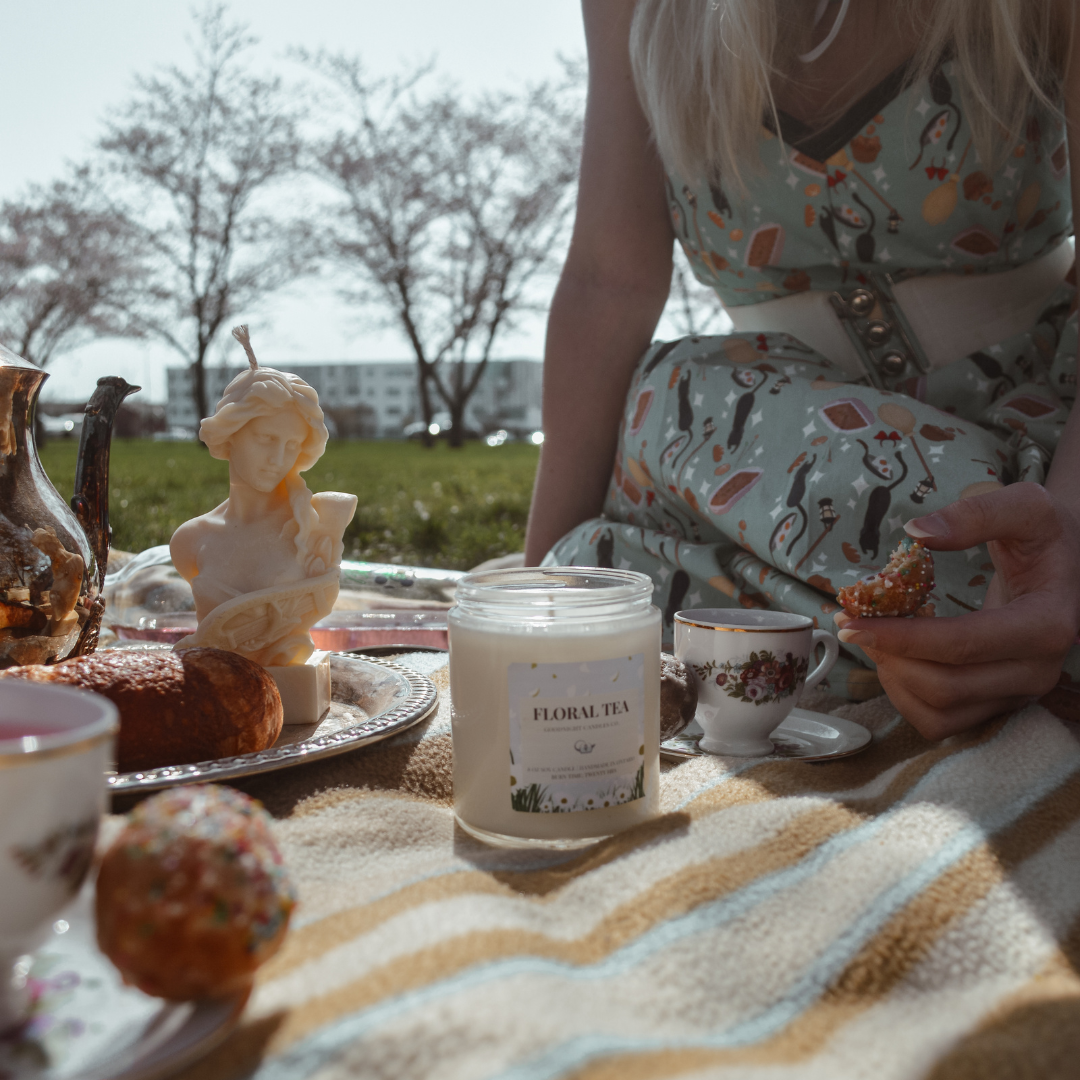 What are your candles made of?

Our candles are made of 100% natural soy wax and pure Canadian beeswax. Our container candles are completely made with soy wax, and our sculpture pillar candles are a custom blend of soy and beeswax. Our all of our candles use cotton braid wicks and phthalate and paraben free fragrance oils.
Where do you ship to?

We are in Thorold, Ontario, Canada.

We currently ship within Canada and the USA. We offer free local pickup and delivery within Thorold, St. Catharines and the surrounding area.
Are your sculpture candles scented?

No. Our sculpture pillar candles are unscented. They do have a faint natural honey scent from the beeswax, but we do not add any fragrance oils by default. You can opt to add fragrance oils to any of our pillar candles for an additional fee.
Can I burn my sculpture candle?

Yes! All of our candles are stress-tested to ensure they are as safe as a candle could be. We do recommend that if you burn your pillar candle you place a plate or tray underneath to catch excess run-off. Never leave a lit candle unattended.
Why is it important to trim the wick?

It's important to trim your wick to 1⁄4 of an inch before each burn to reduce sooting and maximize candle burn time. Your candles come pre-trimmed from us, but after the first burn it is up to you to maintain it.

Wicks that are overgrown cause excess sooting from carbon buildup on the end of the wick, also known as a mushroom top. Overgrown wicks can also potentially lead to issues like the candle extinguishing itself. This happens when the wick gets too heavy and long from the excessive soot and burn length. It bends over/falls into the wax and extinguishes the flame, solidifying and hardening over the wick. This has the potential to bury the wick in the wax, ruining the candle all together.

Do you do weddings or wholesale?

Absolutely!

Our candles make excellent wedding gifts or favors and our candles were a feature of our wedding!

For wholesale and wedding inquiries please get in contact with us so we can learn more about your needs and give you a proper quote.